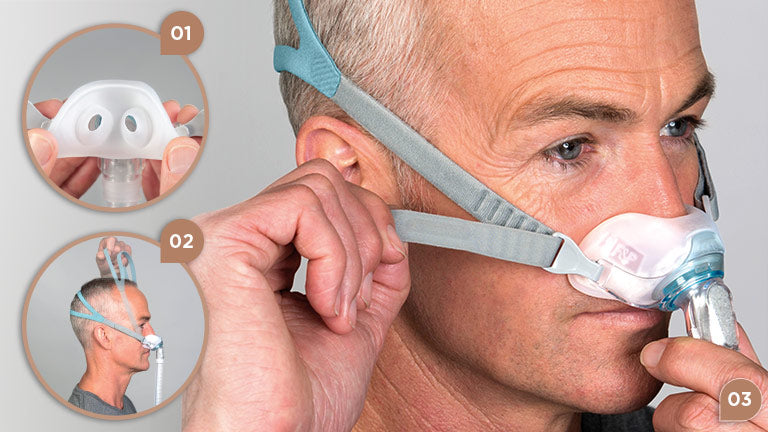 Fisher & Paykel Brevida Nasal Pillow CPAP Mask
---
Features of the Brevida Nasal Pillow Mask
AirPillow™ Seal:

 

As the CPAP air enters, the AirPillow inflates sealing in and around the bottom of the nose. The silicone on the Brevida pillows is softer and thinner than other nasal pillow masks.
Adjustable Headgear:

 

The headgear is lightweight and durable, with adjustable Velcro tabs that stay in place without shifting. The headgear features the split strap design, similar to that on ResMed's AirFit P10 nasal pillow mask, but is adjustable using the Velcro straps.
Washable Diffuser:

 

The new style air diffuser, reduces noise and air draft, is washable and durable.
VisiBlue™:

 

The Blue highlights incorporated into the mask to help patients identify mask parts.
Included in the package:
1 Bravida Nasal Pillow CPAP Mask with Headgear
2 Sizes of Nasal Pillow Cushions XS-S, M-L
Mask tube with Swivel
Diffuser
---
Share this Product
---
More from this collection